Environments
All nodes are divided into environments. In our case, the following environments are set up: production, playground and storage praha. Each member has resources allocated within the environment (memory, CPU, disk space and IP addresses) – resources that he or she can use on nodes within that environment. Environments can have different settings – the allowed number of VPSs, etc.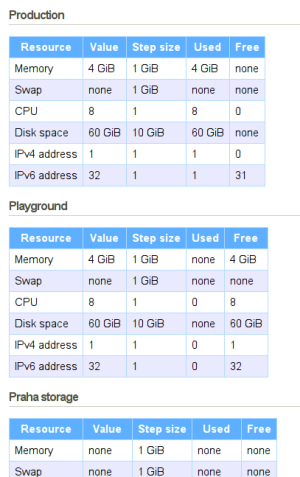 If you want to see an overview of the allocated resources in the environment, check "Edit profile → Cluster resources".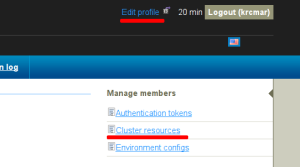 The environment settings can be found in "Edit profile → Environment configs".

You can request changes by writing to our support. For instance, you can do this if you want to divide your resources between more VPSs than you are allowed to have under the default settings.